In 2011 I got invited by South Korea Tourism and Asiana Airlines to experience cycling on the beautiful island of Jeju and the famous Olle trails.
Upon arrival in Seoul I quickly learned some Korean.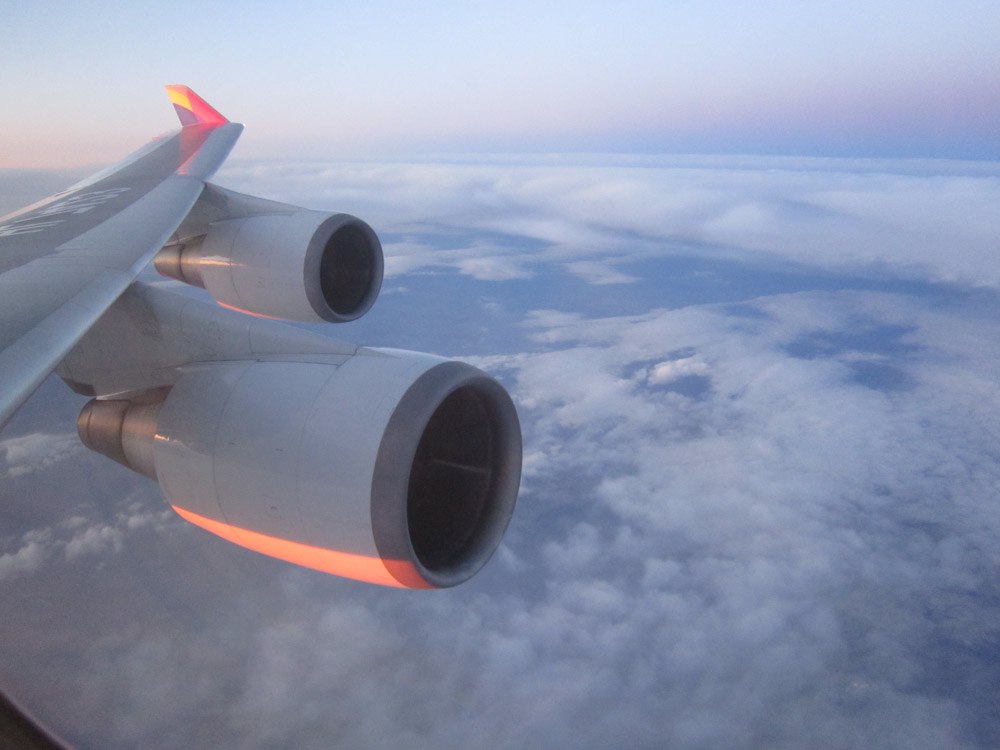 This is why I was able to read most of the signposts. This one, for exacmoe, says: Kodak point, best view to plane from here.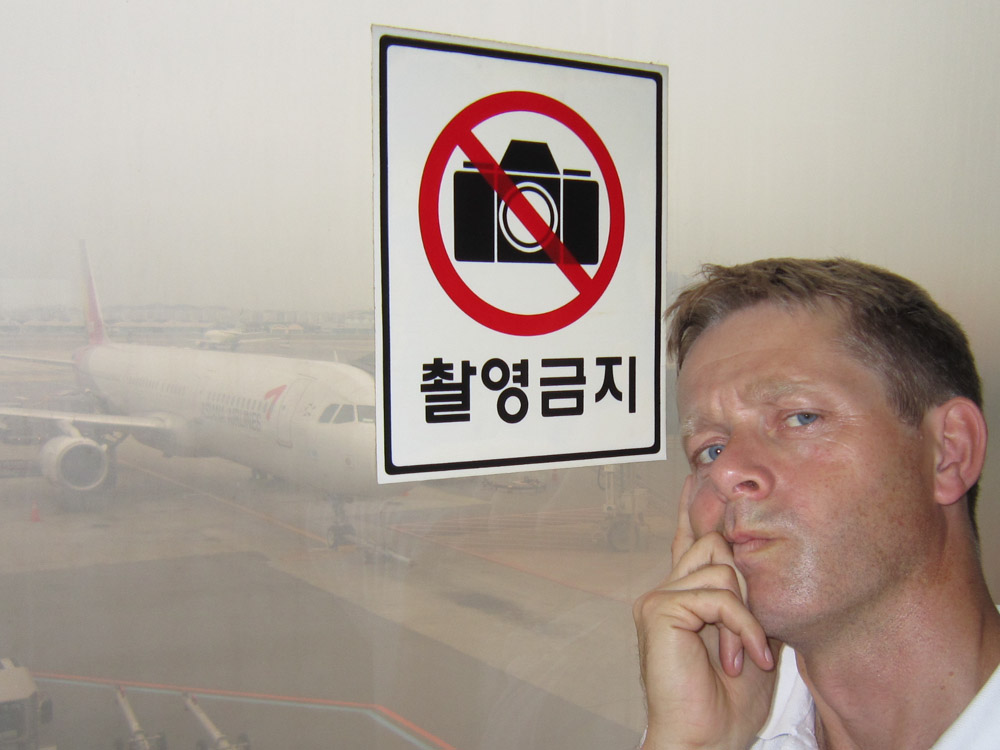 In Jeju I was able to rent a bike from a very engaged bike shop. All bikes were joyfully wearing colorful stickers, and I could choose my bike from different sized bikes for kids.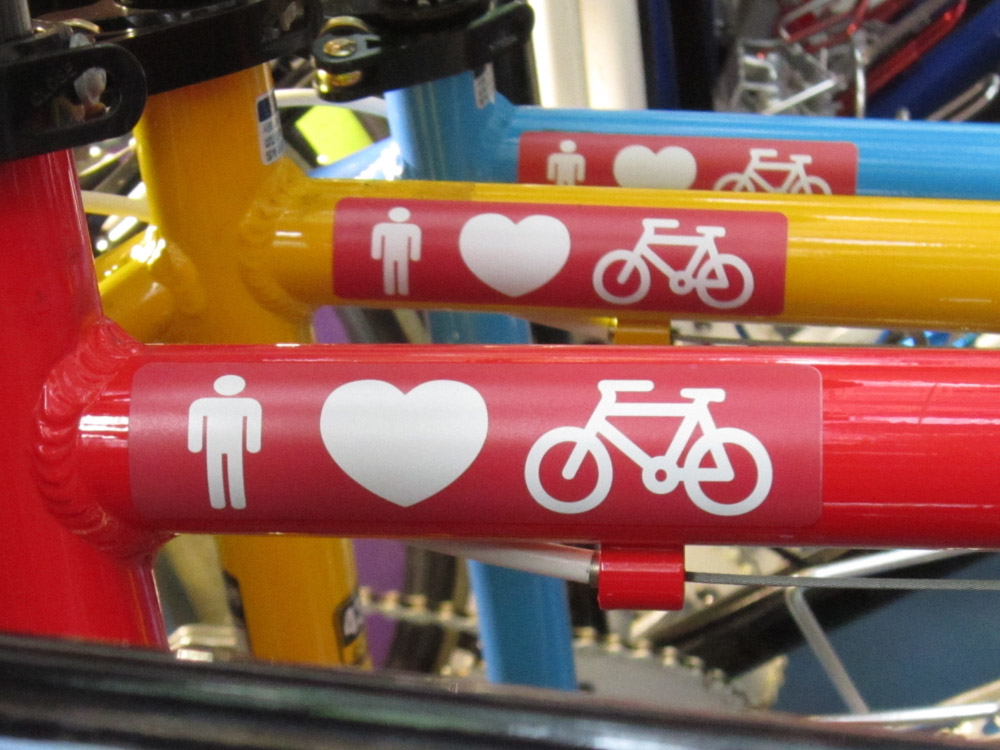 In order to get from the entrance of my hotel room (at the right) to the bathroom (at the top), I only had to chance shoes twice.
The keyboard of my toilet was labelled in Korean. My scientific background made me need to test it without any help. So I found our that the third key from the top is for a high pressure cleaning.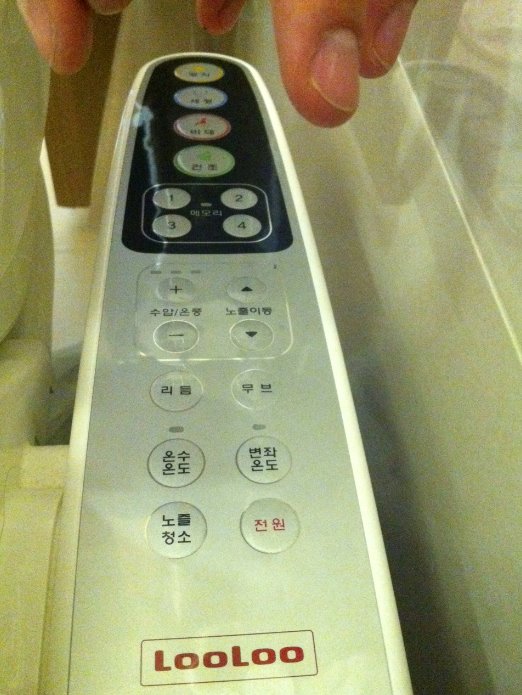 Typical for Korea: they pay tons for money for smaller and smaller cameras, just to put them on top of heave tripods.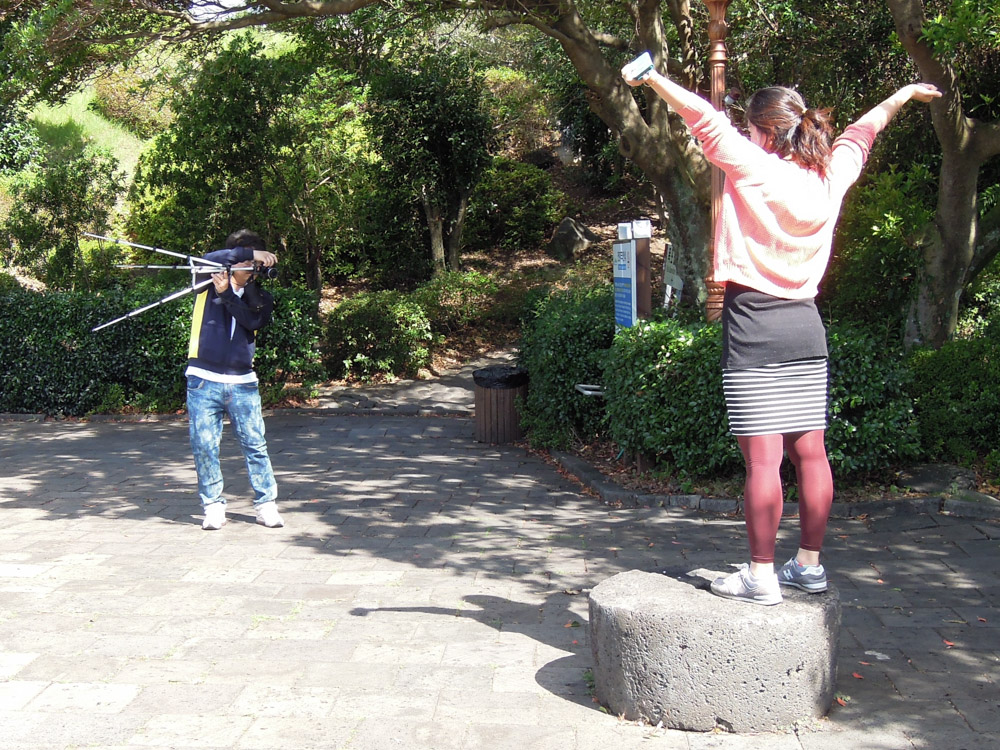 Since I was invited, I also had to visit some hotels.
This one is called Lotte hotel, and if broke many records. The most stars, the most rooms and so on.
But luckily I did not have to see all 1,500 rooms, but only two: the presidential suite, where I was able to secretly sit on the same toilet as George W. Bush has given his shit.
And the Hello-Kitty suite. This was the price for the free trip.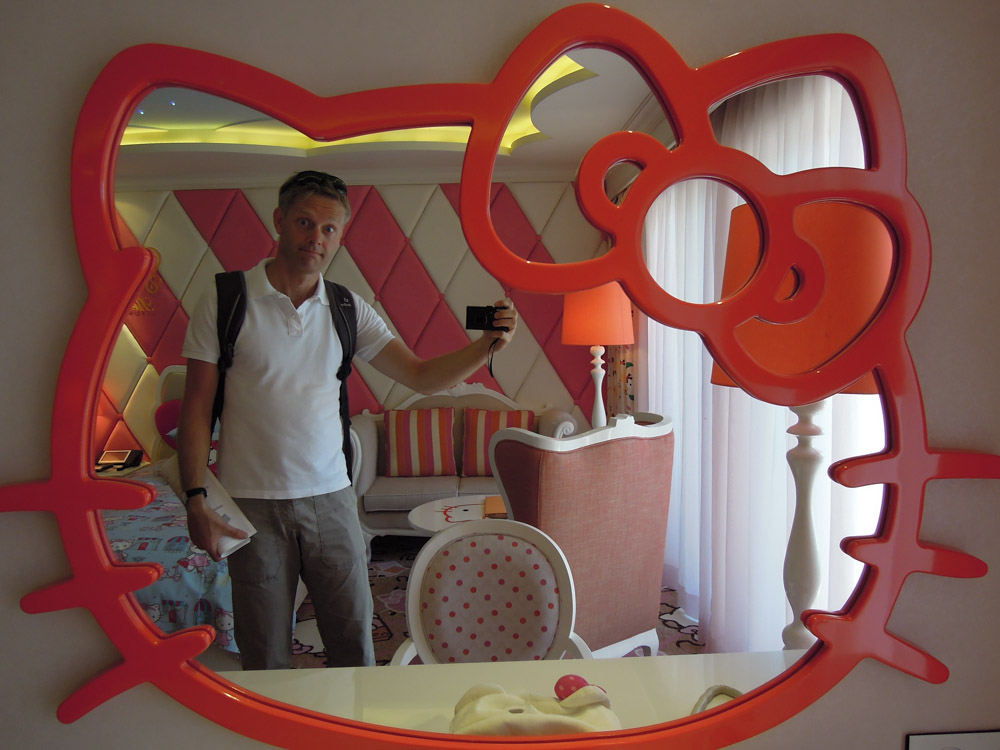 But now back to the Olle trails. This is a 24 stages trail around the island, made for hikers. And we tried to cycle them.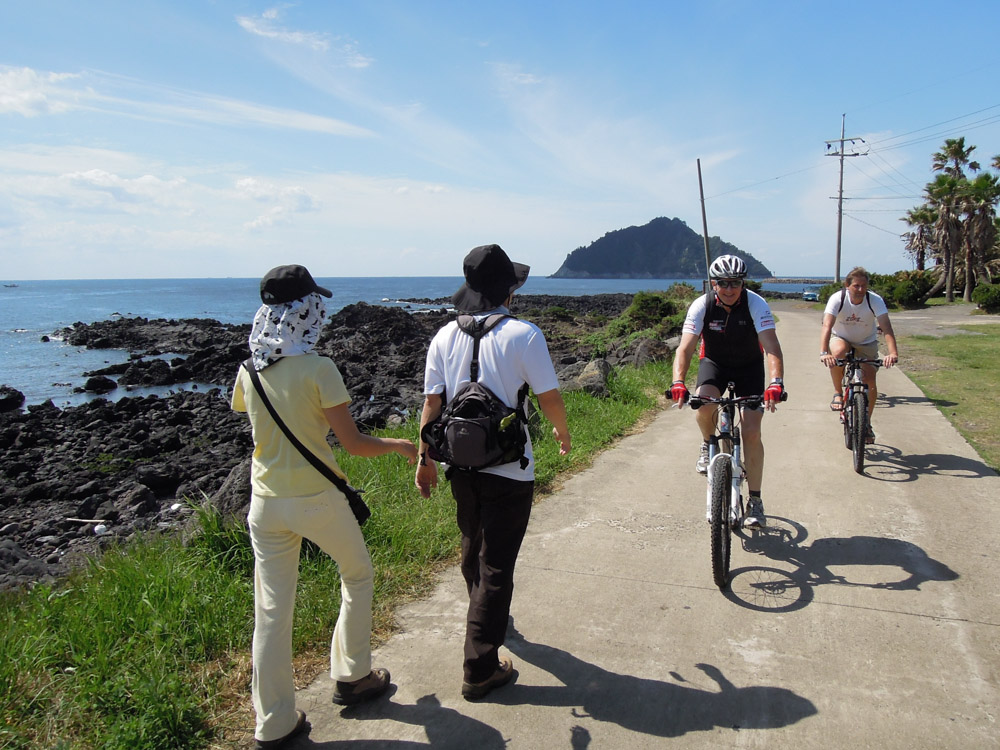 More than one million hiking Koreans are hiding with bright colors from the sun, and most of them keep holding a camera in front of their eyes.
The signposts are amazing. On the one hand there are zillions of things with the shape of horses indicating you the right way. Some are smaller…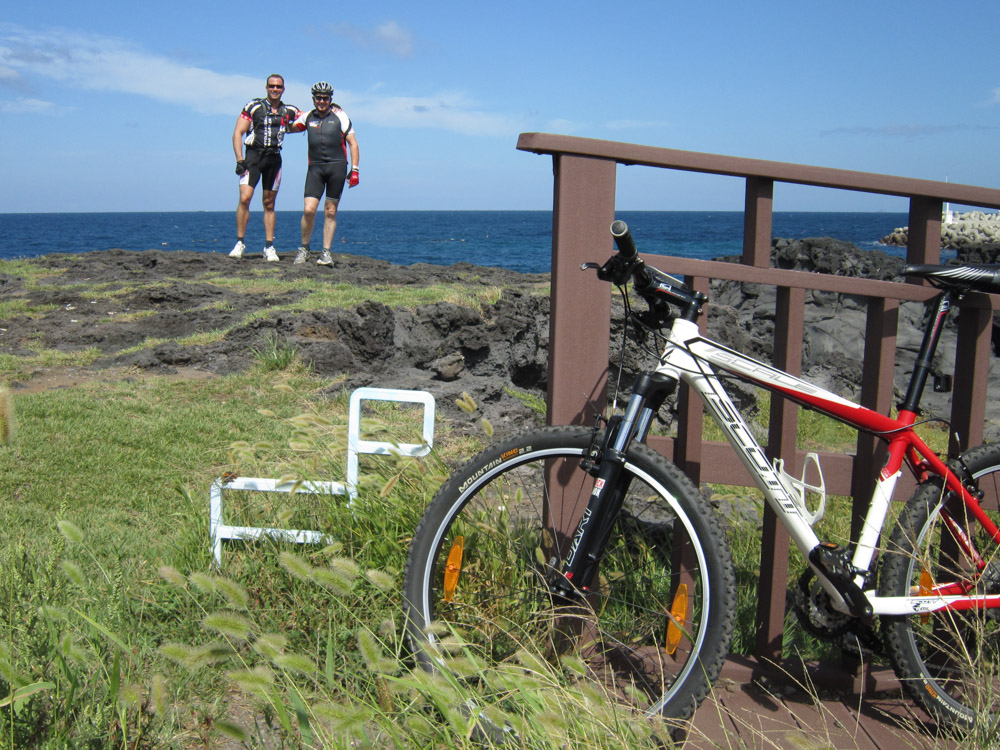 …und some are huge.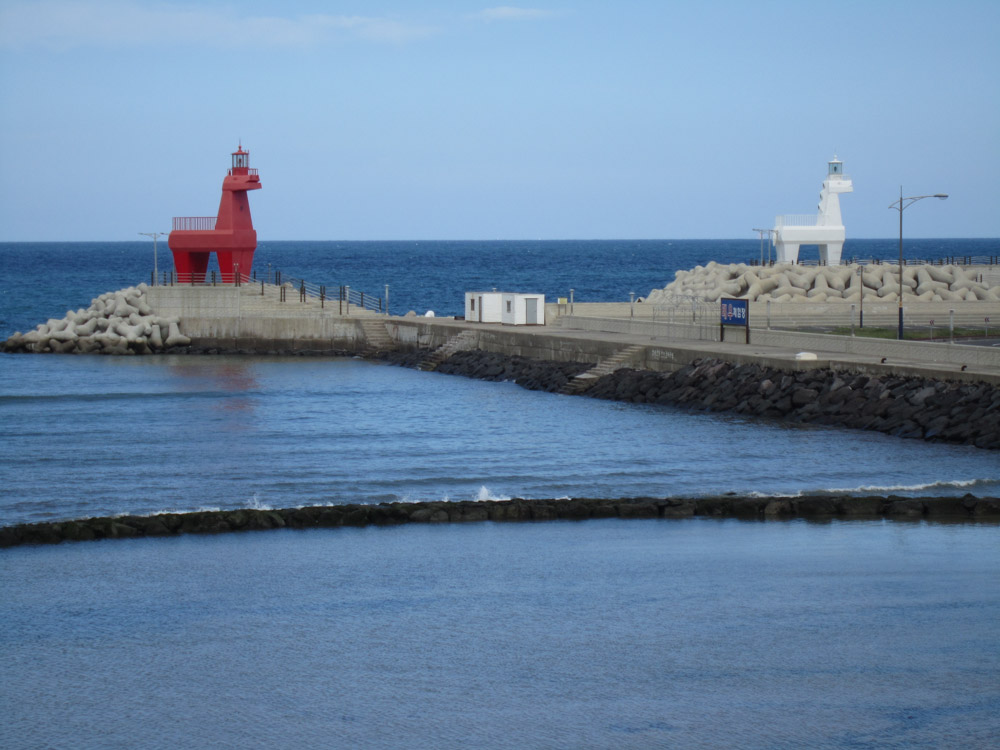 On the other hand you intuitively find the right way simply because there are all those little flags on trees and bushes.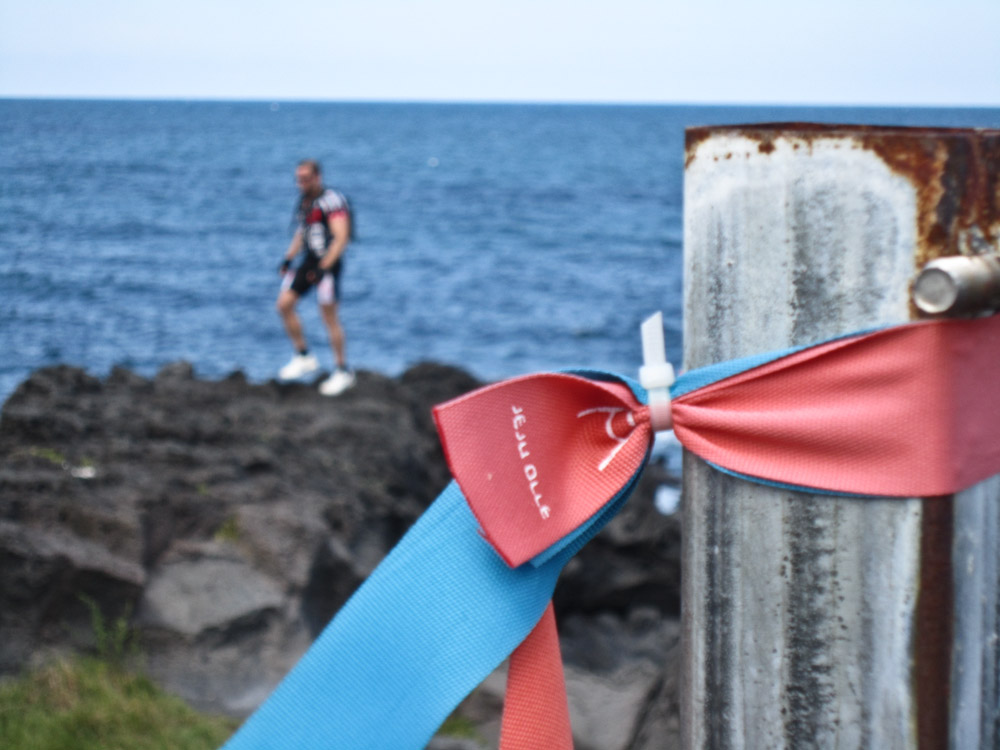 The trail around the island is almost always very close to the water.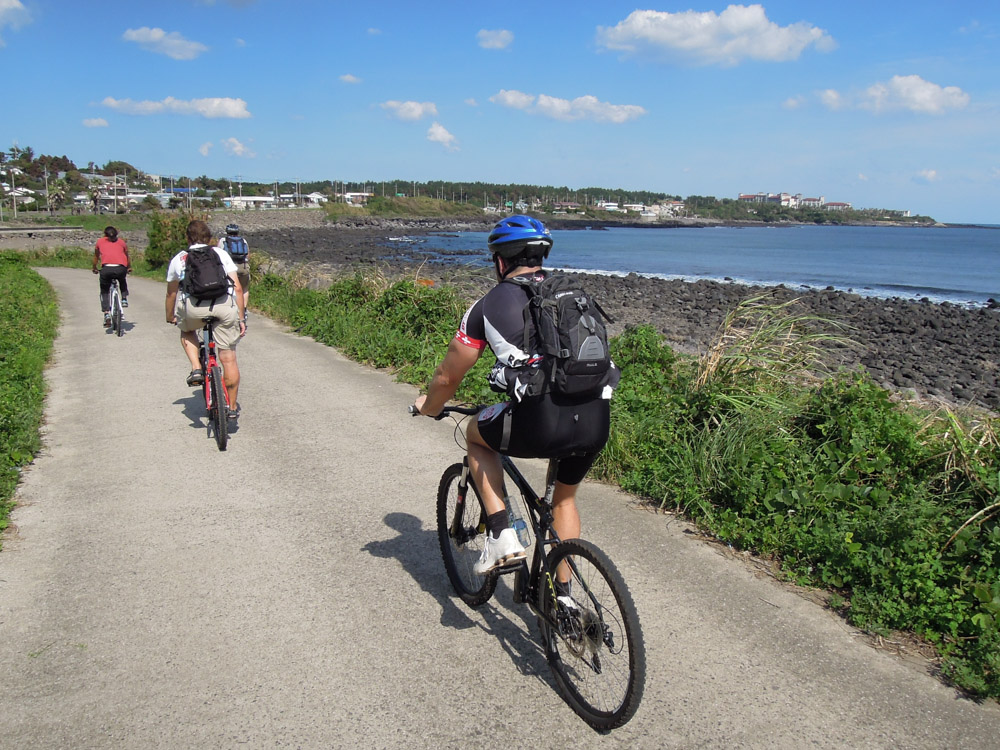 Some times the trails get narrow.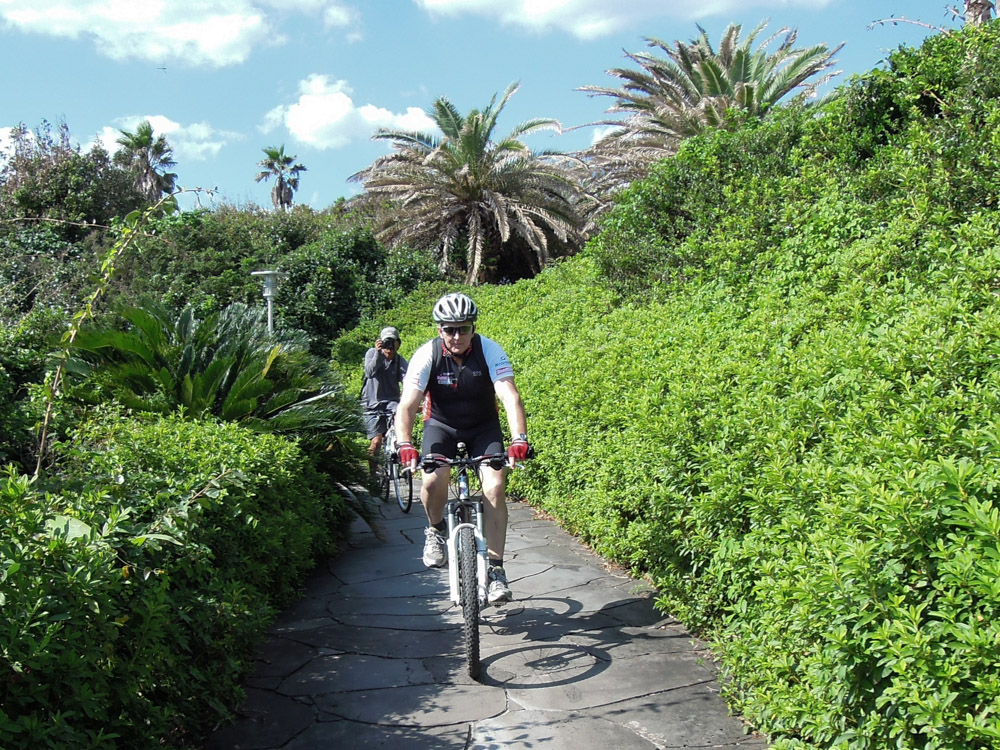 And smaller.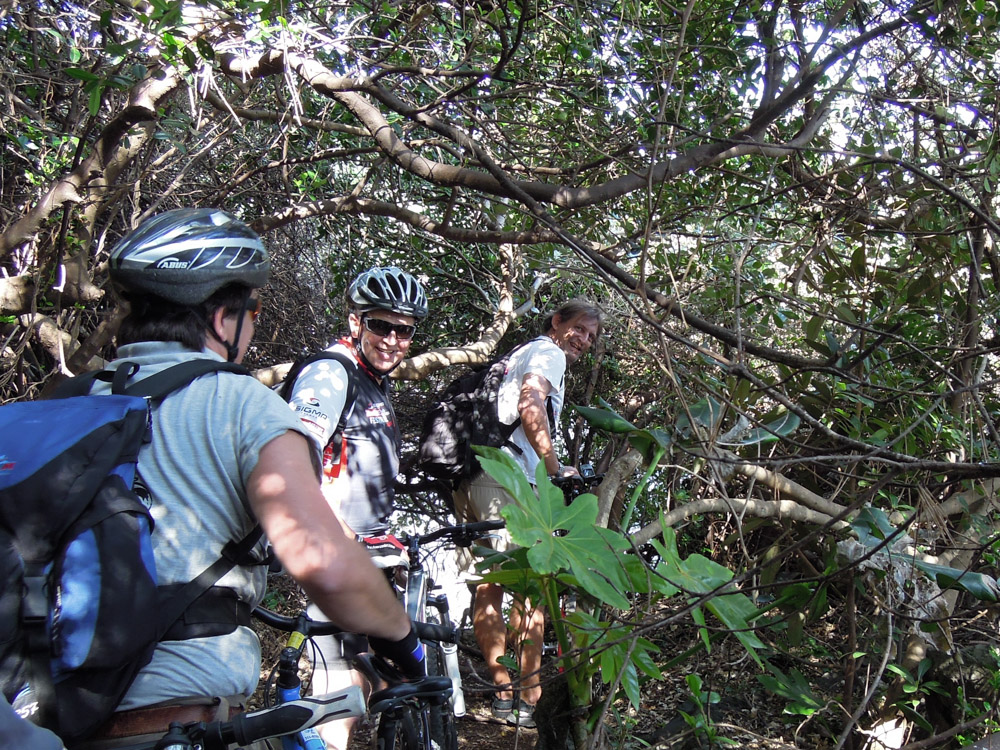 But they keep you close to the water. Sometimes even too close.
And there is always stuff along the way. For example sesame.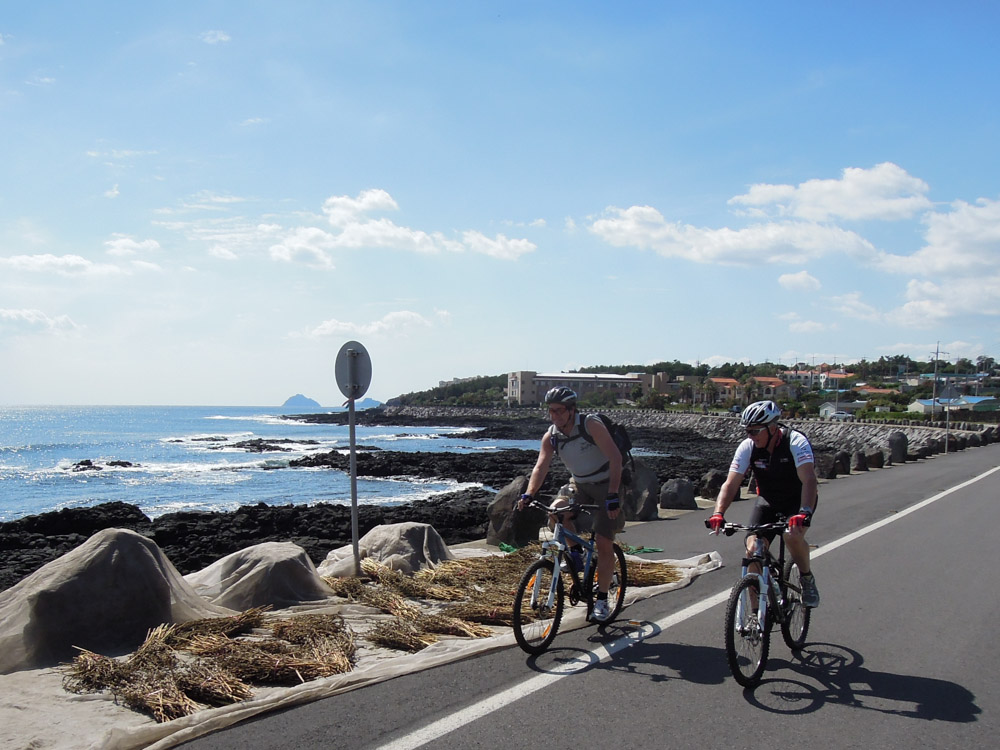 Or chili.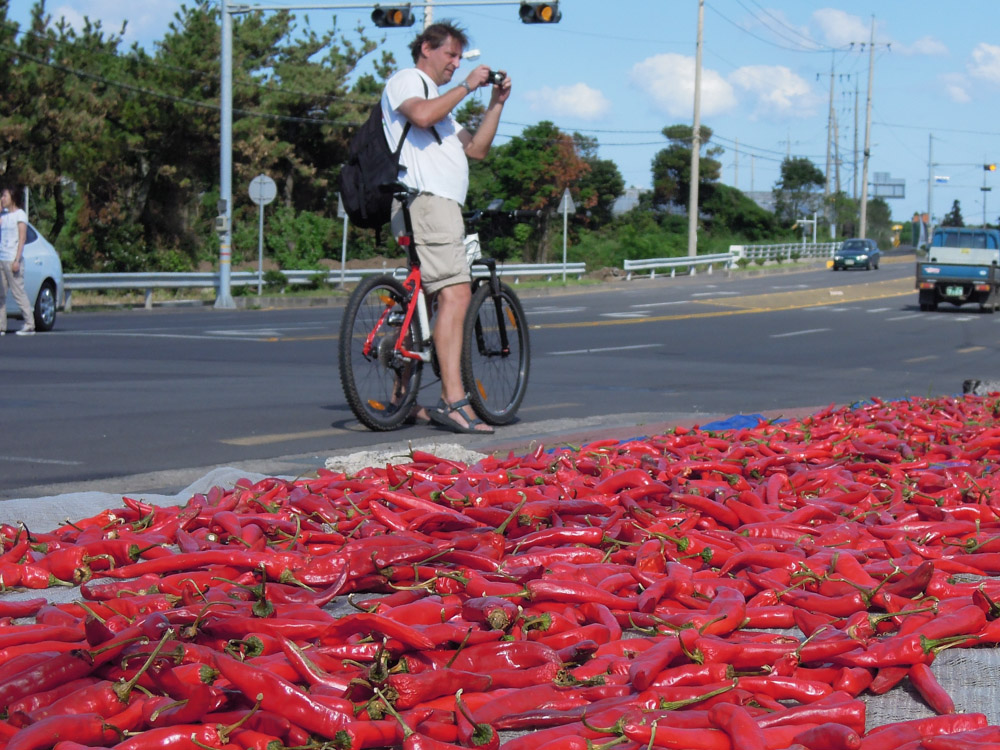 Or Seetang.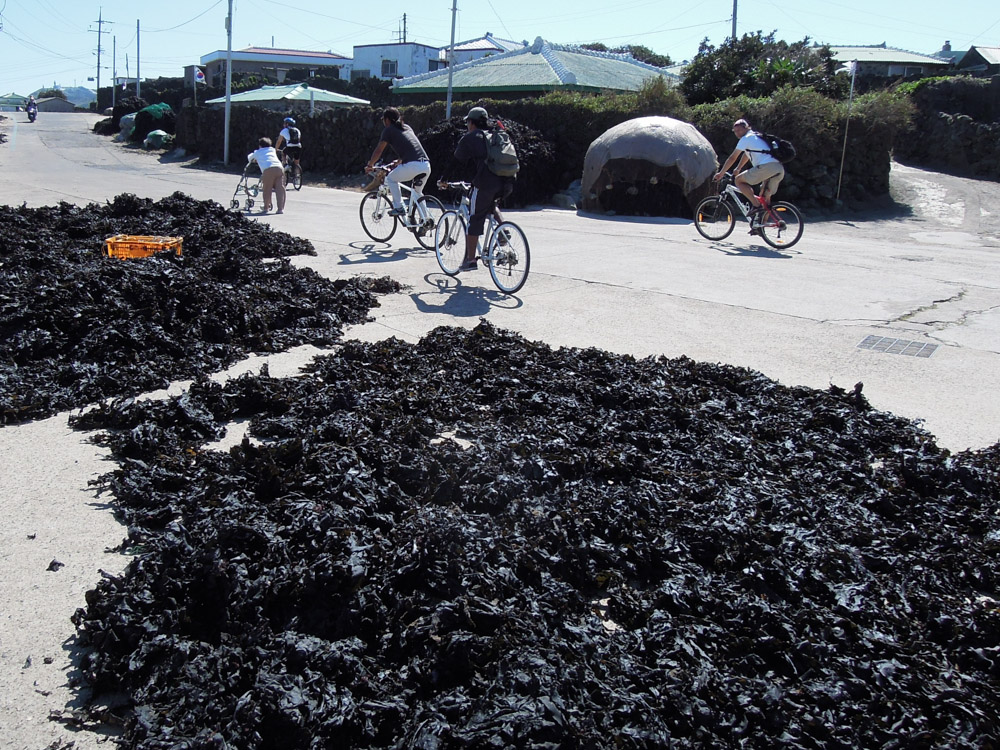 And sometimes even an elderly mermaid. Please read Wikipedia about them, very interesting.
These women divers are an old tradition on the island. They dive for sea food, can keep their breath for up to 4 minutes, and they are close to extinction.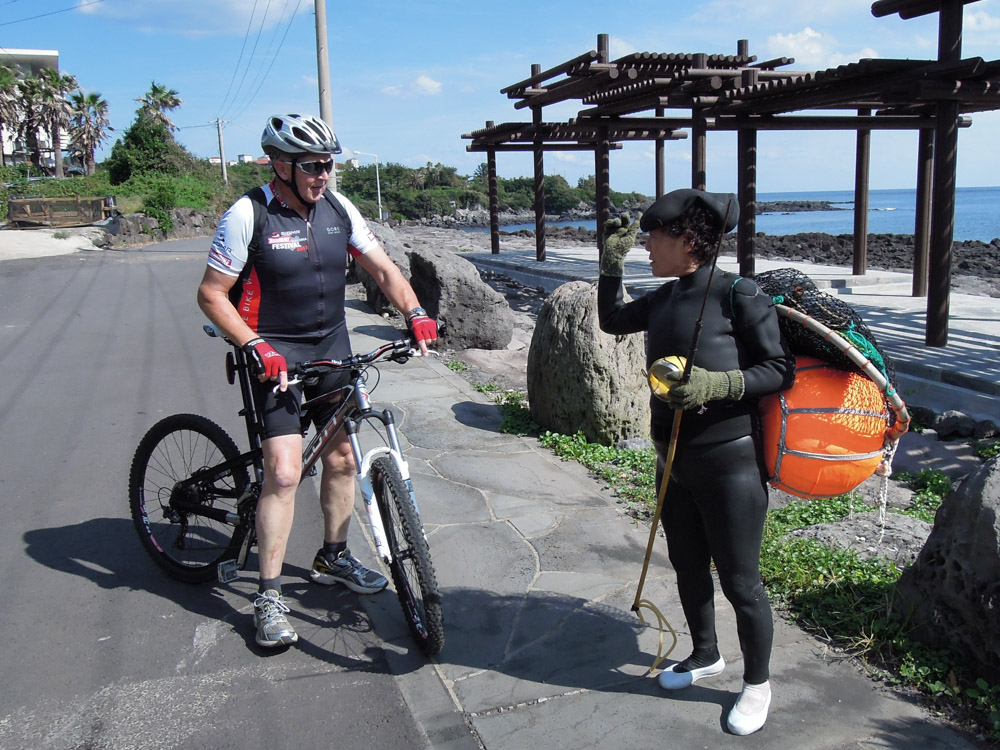 The island of Jesu is truly beautiful.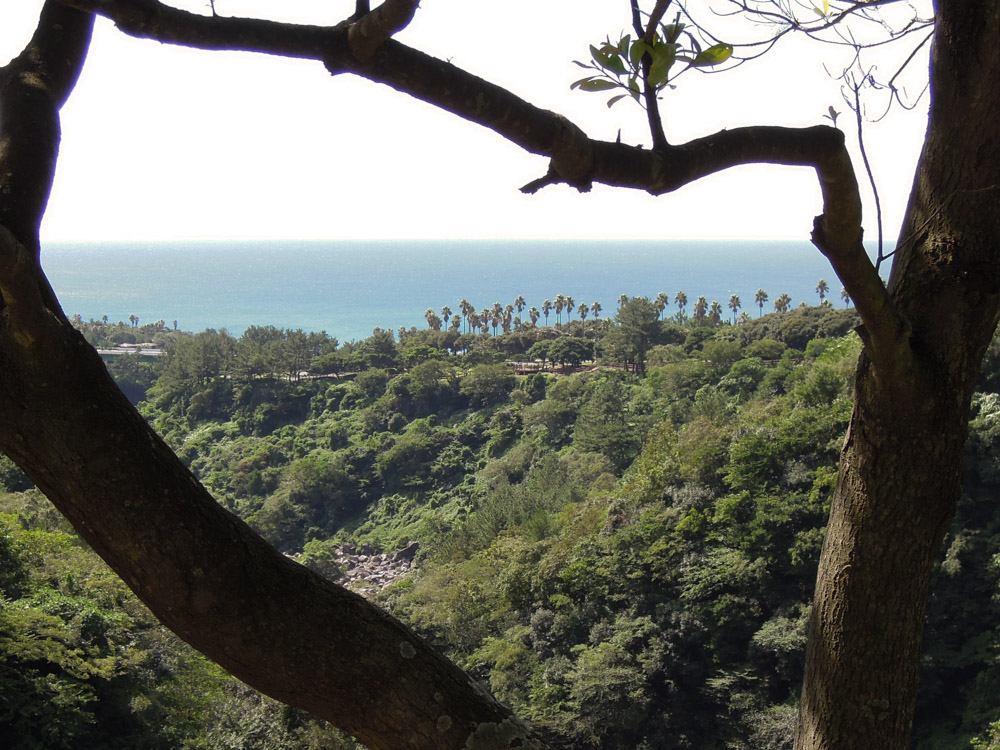 Sometimes even spectacurlar.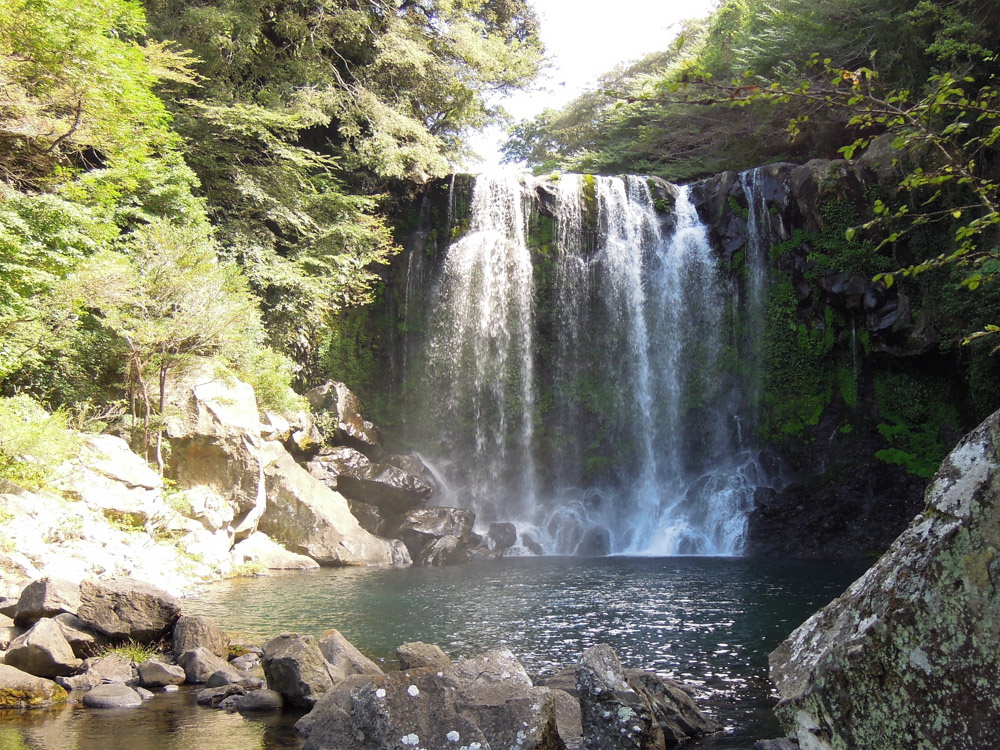 And very safe. The most dangerous spots are some ponds of less than a foot depth.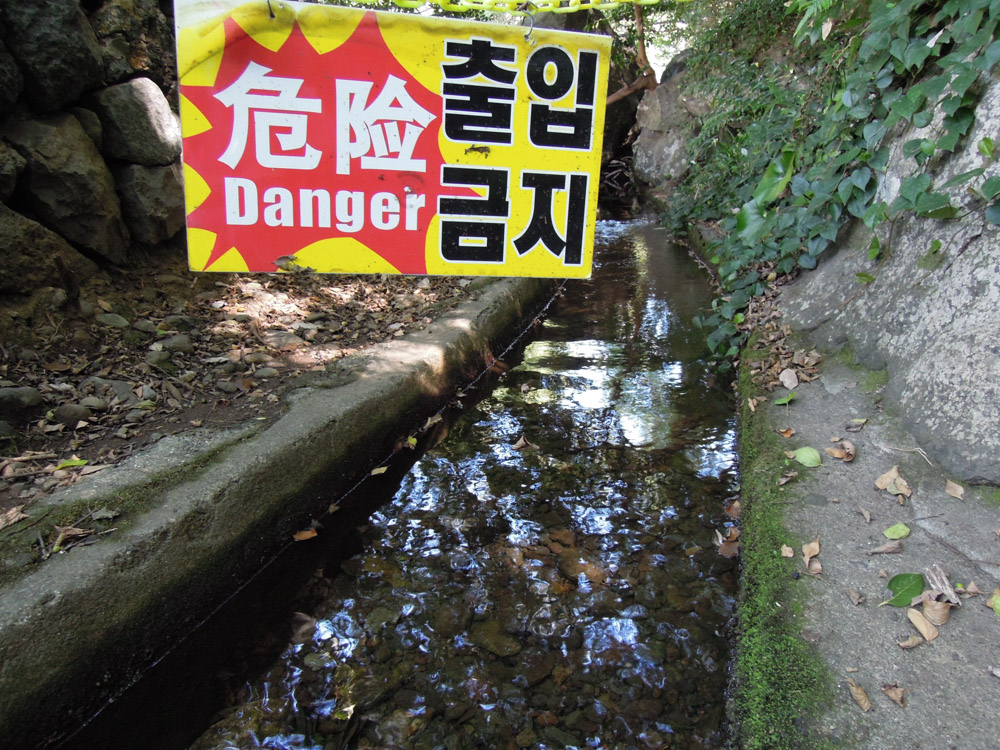 Ah, well. Speaking of danger, I should mention the food.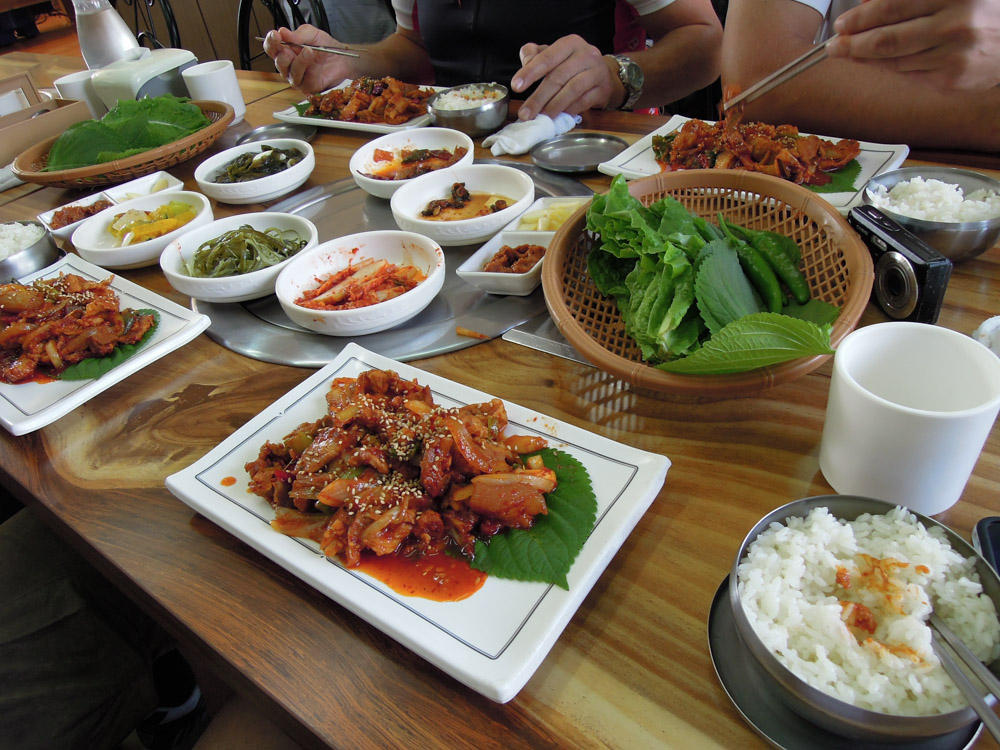 It looks much better than it tastes.
Except if you love the fat of porksXXX.
But back to the trails. They are close to the water.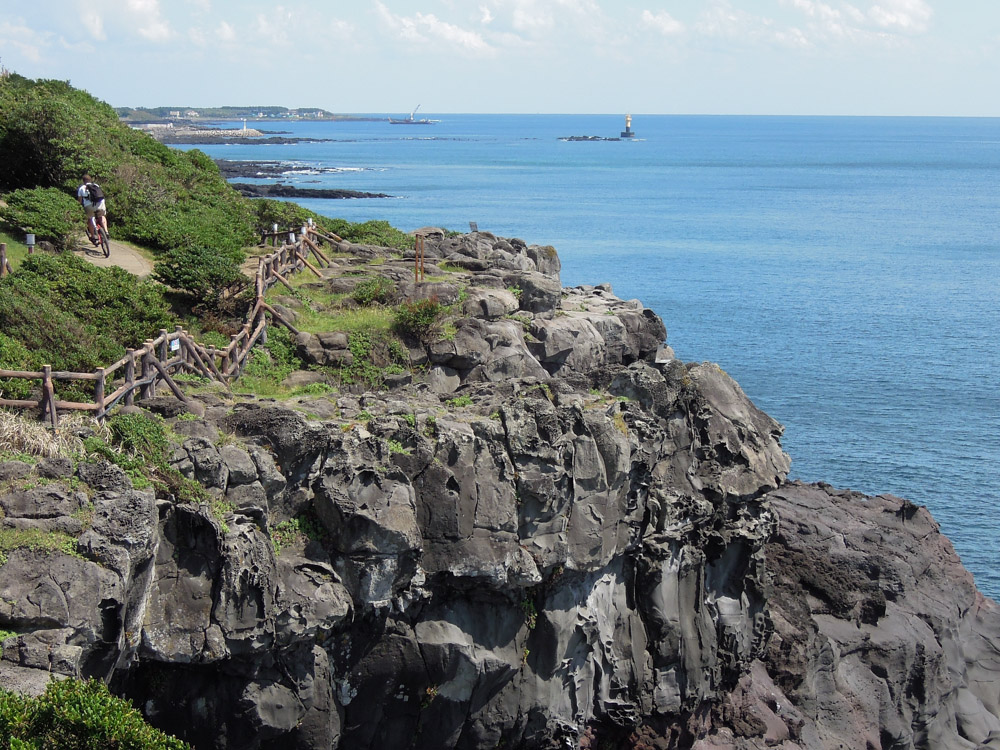 Sometimes even a tiny bit too close.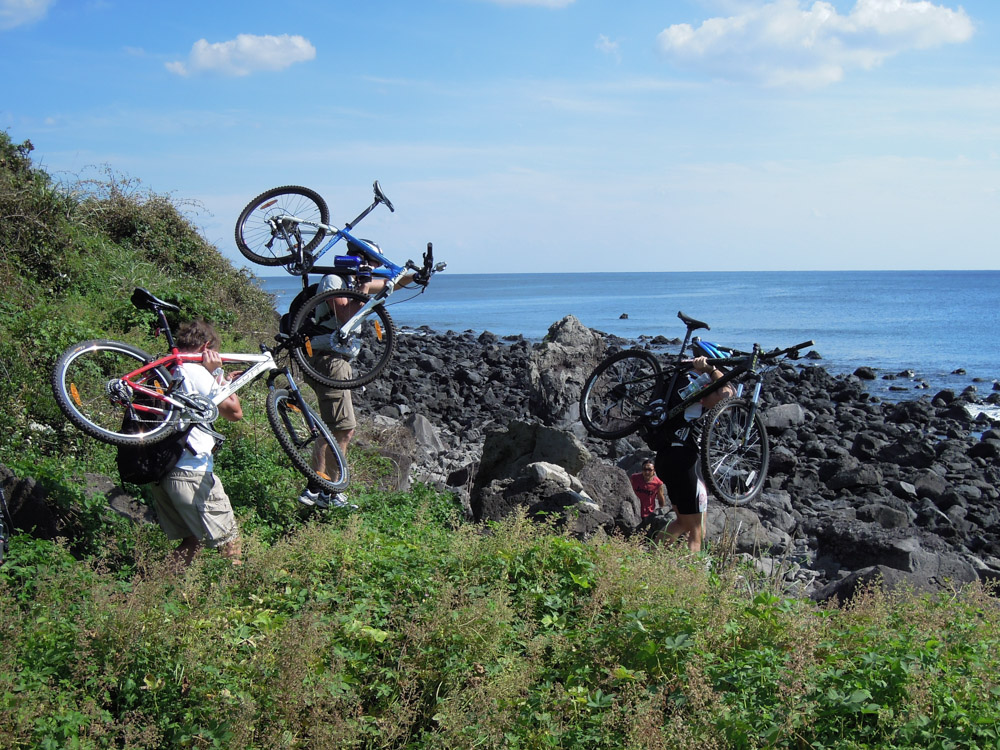 But mostly they are very pretty.
A word about accommodation. We were hosted by Korea Tourism. And they did their best. During daytime I was showed clean rooms of five star hotels.
And during night time they expected me to sleep in urinated beds.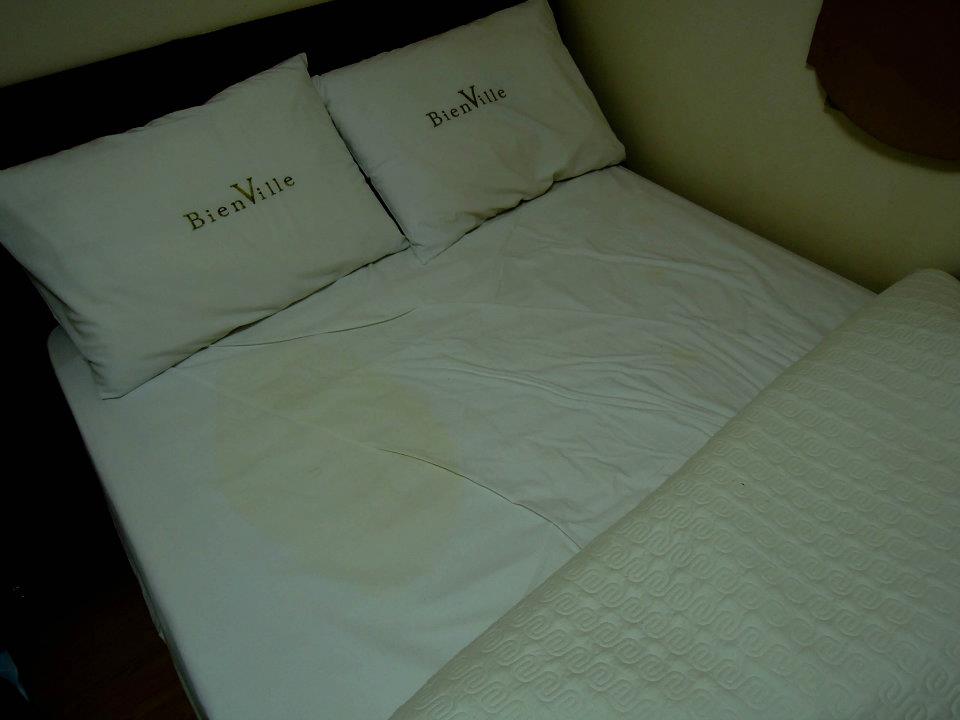 But the trails were really nice, and most of the time close to the water.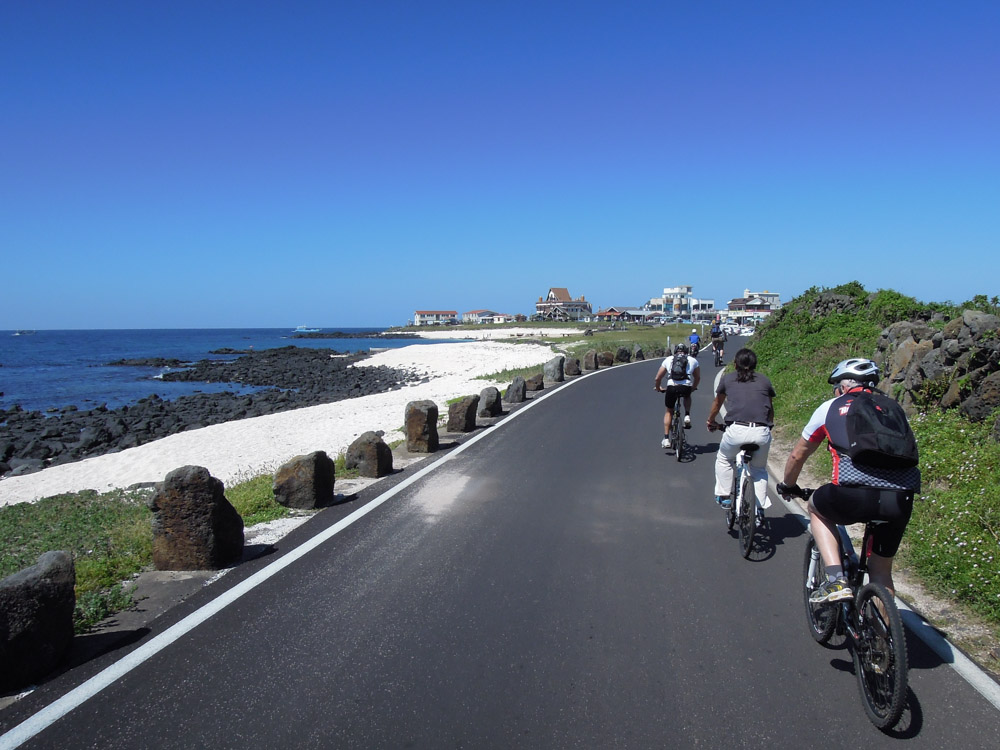 Really.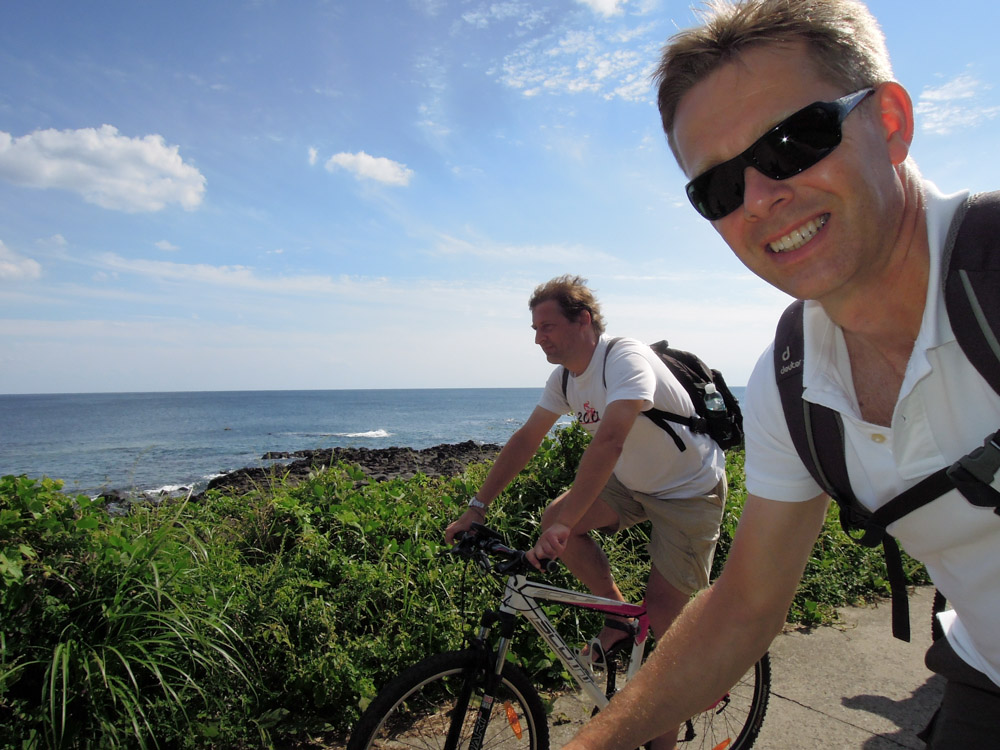 Most of the time I had to guess the meaning of signposts by the pictures, and I was not able to understand inherent contradictions.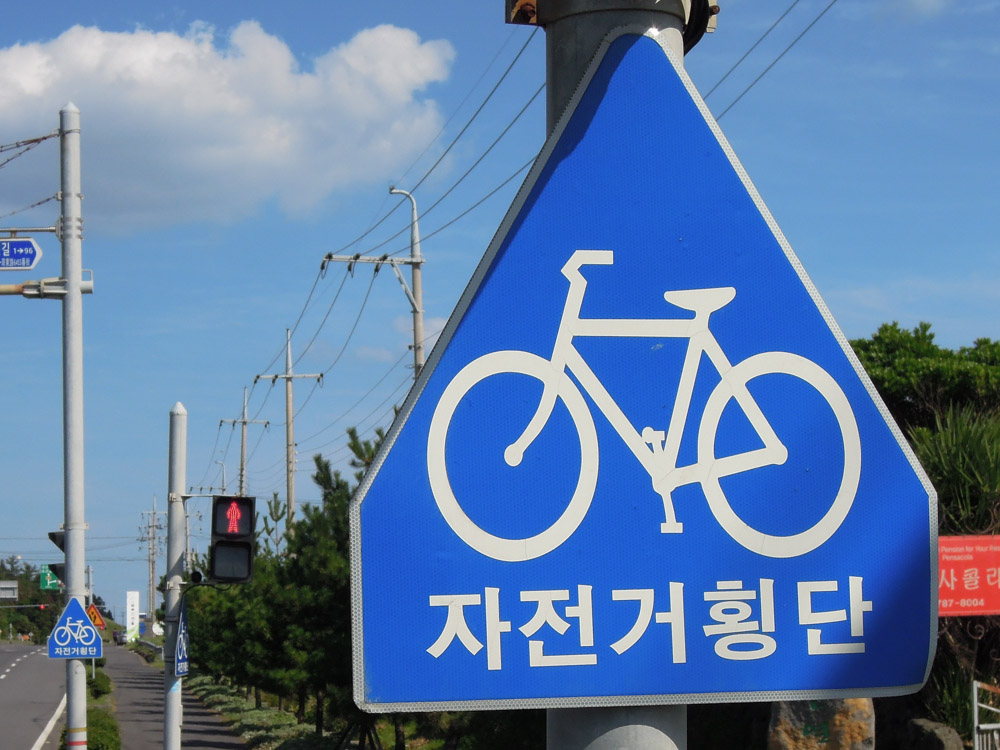 Except for a few times.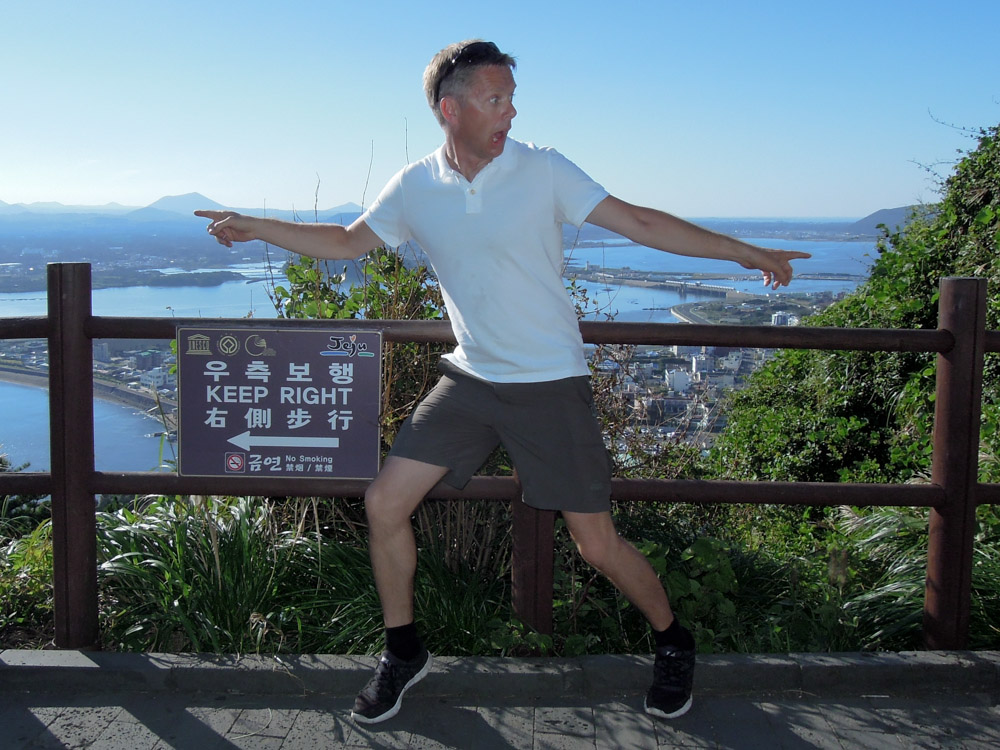 We were invited to visit several beautiful temples.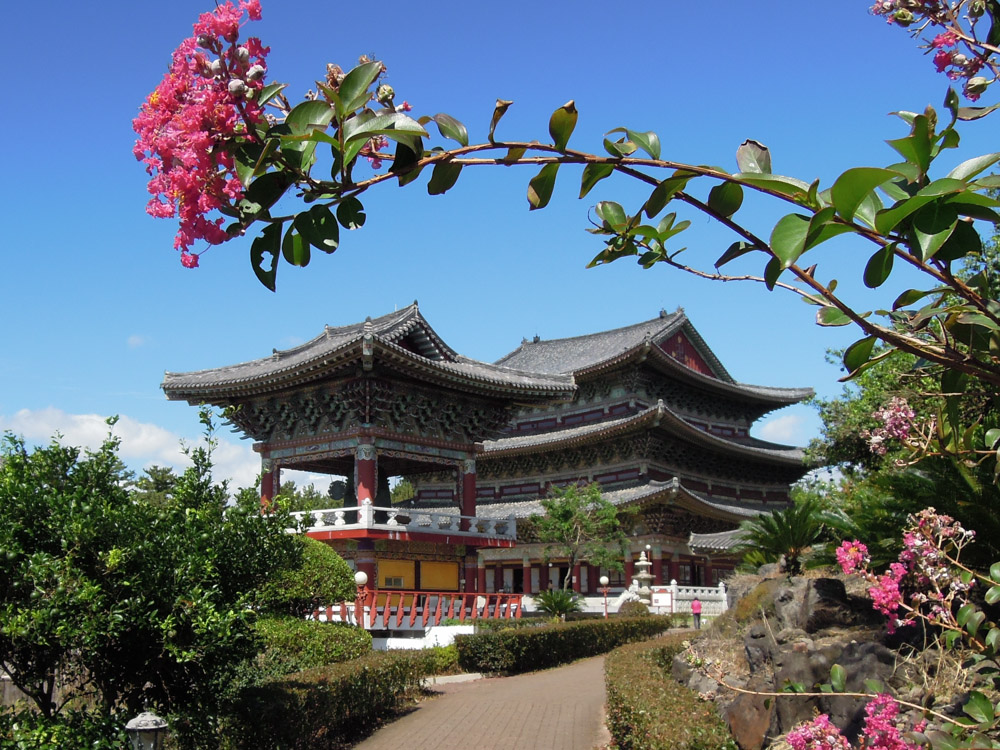 And in one temple we could even stay over night.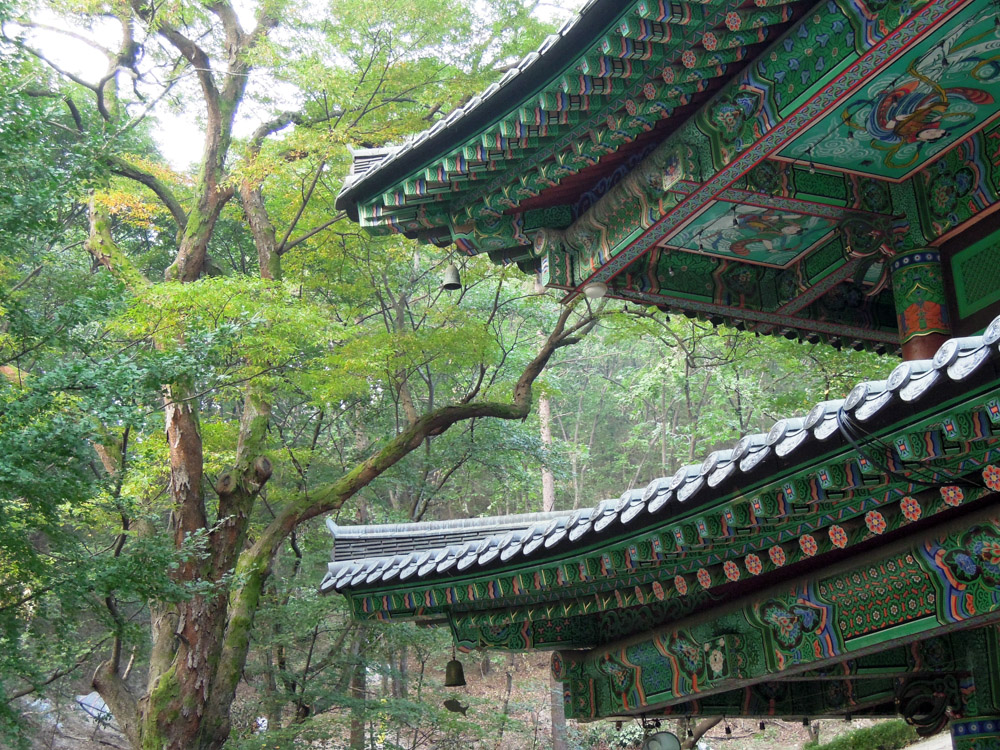 In the beginning we were guided by laser swords.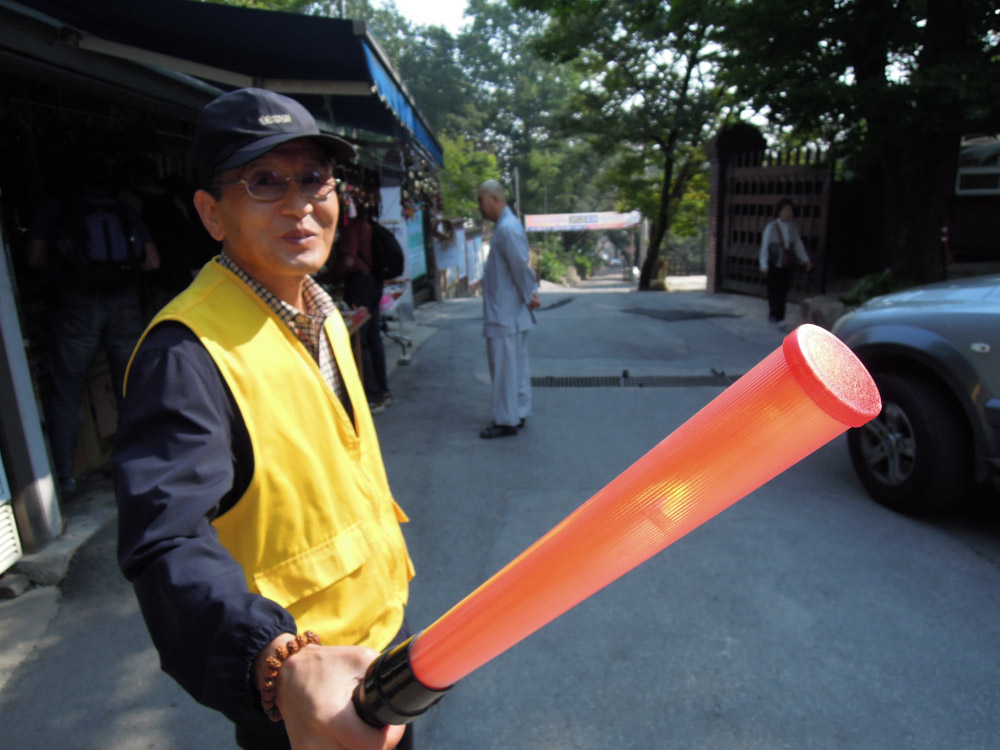 Later we got funny dresses.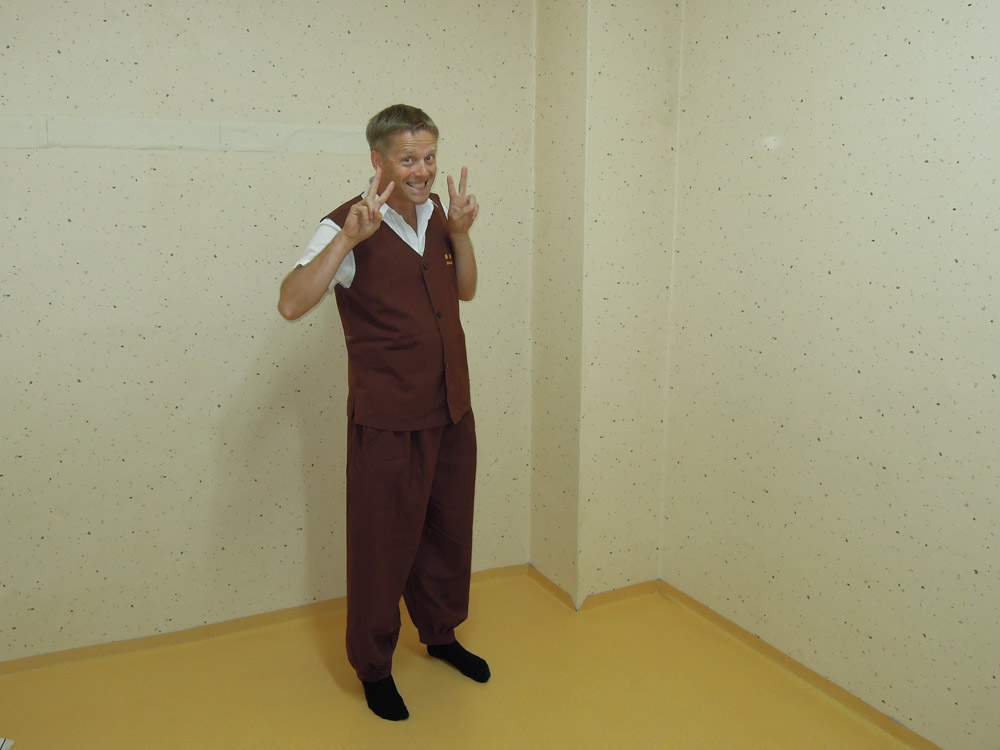 And as some of us accidentally tried to meditate without socks, they wanted to kick us out of the temple. At the end we apologized and could stay the night with the grumpy monks.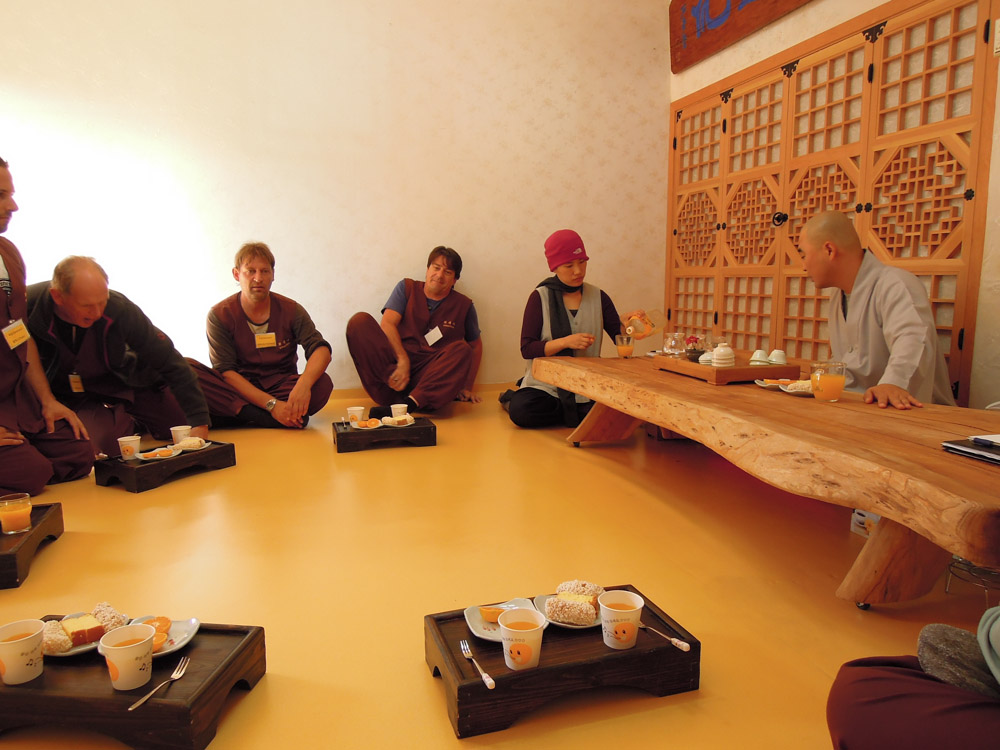 At the last day we flew back to the mainland and cycled Seoul. There we were given new kids bikes.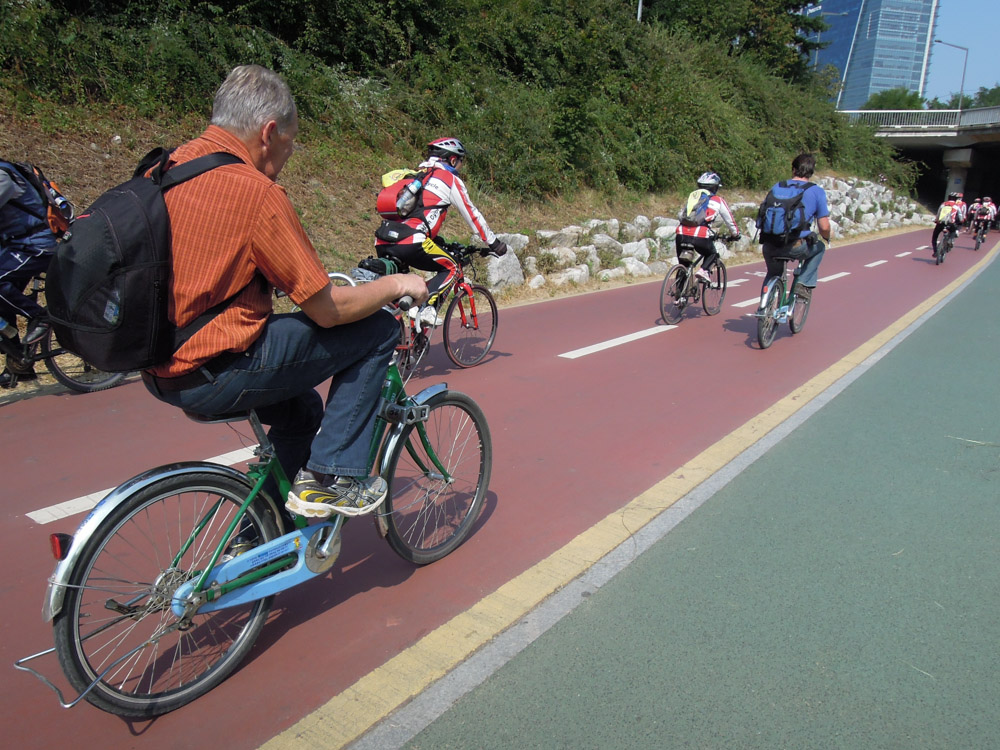 They showed us everything that we needed to take photos of.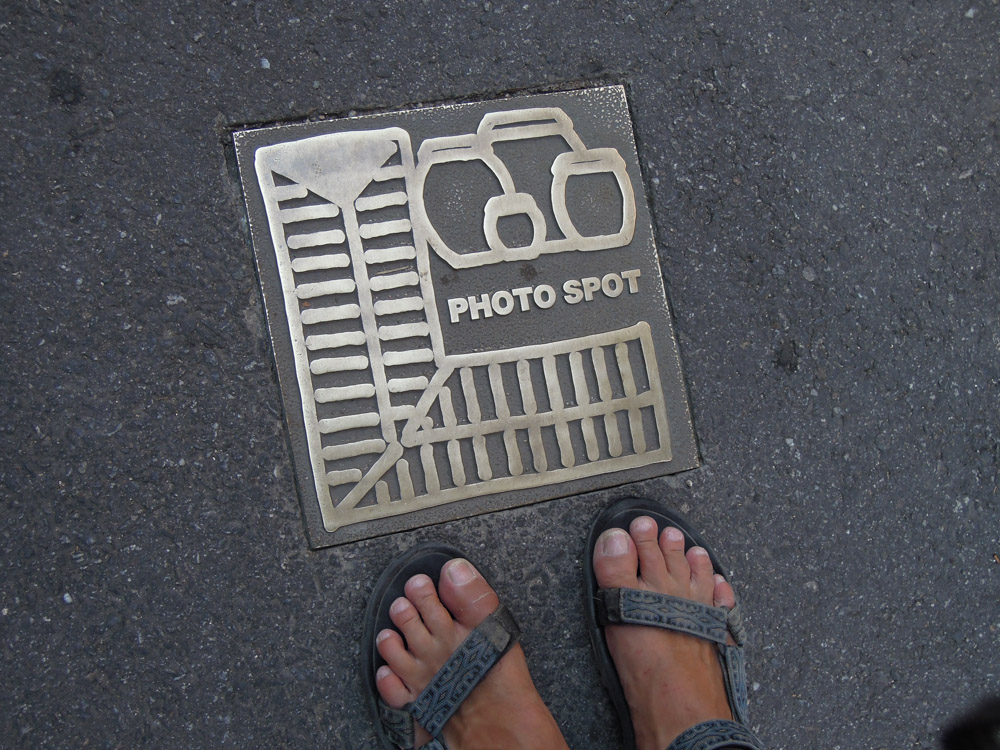 And at the end we had wonderful pork dishes again.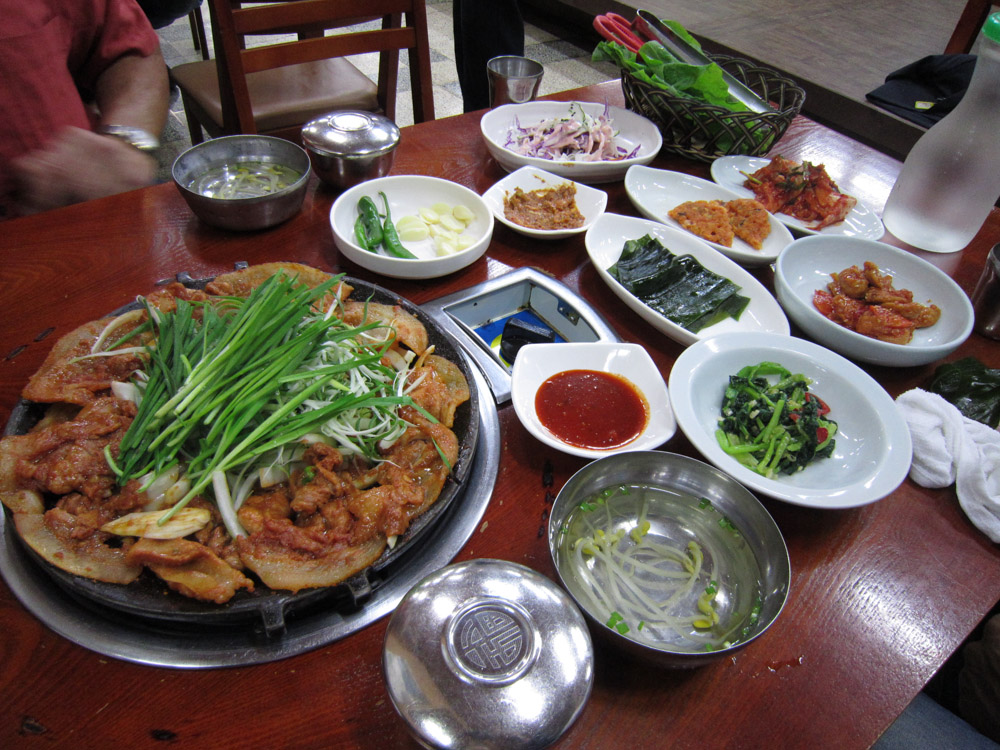 This tour was enabled by South Korea Tourism and by Asiana-Airlines. And I guess you noticed that I still kept my own opinion.